Everyone benefits from therapy
Therapy benefits everyone – not just those in crisis.
Many people feel that they don't need therapy, but everyone goes through challenging times. While you may have successfully worked through other difficulties you've faced, there's nothing wrong with seeking out extra support when you need it.
In fact, I admire people with enough self-awareness to realize they need a helping hand. You are taking responsibility by accepting where you are in life and making a commitment to change the situation through therapy.
Therapy provides long-lasting benefits and support, giving you tools you need to avoid triggers, re-direct damaging patterns, and overcome the challenges you face.
Role of the therapist
In addition to your receiving someone's undivided attention and focus, your therapist can provide support, problem-solving skills, and enhanced coping strategies. Among issues that can be addressed are depression, anxiety, relationship troubles, unresolved childhood issues, grief, stress management, body image issues, and creative blocks.
Many people also find that counselors can be a tremendous asset for managing personal growth, interpersonal relationships, family concerns, marriage issues, and the hassles of daily life.
Therapists can provide a fresh perspective on a difficult problem or point you in the direction of a solution. The benefits you obtain from therapy depend on how well you use the process and put into practice what you learn.
Other benefits of therapy
There are many other benefits including:
Attaining a better understanding of yourself, your goals, and values
Developing communication and listening skills for improving your relationships
Finding resolution to the issues or concerns that led you to therapy
Learning new ways to cope with stress and anxiety
Managing anger, grief, depression, and other emotional pressures
Changing old behavior patterns and developing new ones to solve problems in your family, marriage, and relationships
Improving your self-esteem and boosting self-confidence
How do I provide therapy for you?
Depending on your goals, you may expect to discuss what is happening currently in your life, your personal history relevant to your issue, and report progress for any new insights gained from the previous session.
Depending on your needs, therapy can be short term, for a specific issue, or longer term. For more difficult patterns or your desire for a more personal development, therapy may take longer.
It is most common to schedule regular sessions with your therapist (usually weekly). The purpose of therapy is to help you integrate what you learn in session into your life. The more actively you participate in the process of your therapy, the better the results will be.
Beyond the work you do in session, I may suggest that you do activities outside of therapy to support your progress – reading a pertinent book, journaling on specific topics, noting particular behaviors, or taking action steps on your goals.
Ideally, people seeking therapy are ready to make change in their lives, are open to new perspectives, and are ready to take responsibility for their lives.
About Me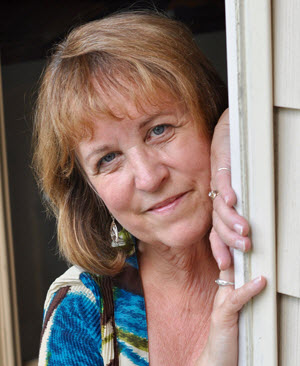 My role in others' lives is a role that I carry with great conviction. Six of my seven children were adopted from the United States and South Korea, and the seventh is my biological child.
On a personal level, I have dealt with grief, infertility, and miscarriage, as well as pre- and post-adoptive issues.
My husband and I also have served as a host family for almost two decades. Our hosted students and adults are from several countries including: Brazil, Chile, China, Finland, Japan, Kenya, Liberia, Luxembourg, South Korea, Spain, Switzerland, Taiwan, Thailand, and Vietnam.
I have helped high school and college-aged individuals who are searching for their purpose and dealing with adjustment and anxiety issues. Also, I have mentored individuals and provided them with leadership growth skills.
Please know that I am a skilled, caring, compassionate, sensitive counselor who is committed to giving you exceptional care in a non-judgmental setting.
Education
My Bachelor of Science degree in Interdisciplinary Studies + Bible/Theology is from Kuyper College, and my
Master of Arts in Counseling is from Cornerstone University.
Professional credentials
I am a Licensed Professional Counselor in Michigan and have received advanced training in Gottman Method Couples Clinical Therapy (Levels I, II, III).
Activities outside of work
Over the years, we have enjoyed hosting many students from abroad for either short-term visits or for the entire school year.
I enjoy spending time with my children and grandchildren at our bi-monthly Sunday noon dinners, and I play the piano two services a month for my church.
Currently, I am one of the leaders for Apples of Gold, a teaching program for young women and mothers, that meets at my home for 10 weeks a year.
Reading, kayaking, and visiting my children and grandchildren who live in California, New York, and Oregon, as well as my sisters in the states of Illinois and Wyoming, are various activities that keep me busy outside of work.
Other adventures include travelling, especially in the Caribbean, and spending a few weeks in Florida during the winter.
Call (616) 236-3281 to schedule a free consultation.
It may change the trajectory of your life.